Data Connectivity Solutions
In the digital age, reliable and high-speed internet connectivity is the backbone of any successful business. Typex offers a suite of data connectivity solutions that cater to diverse business needs. Our solutions include Ethernet, Broadband, 4G Fast-start and Backup, Assured Services, and Advanced Network Services.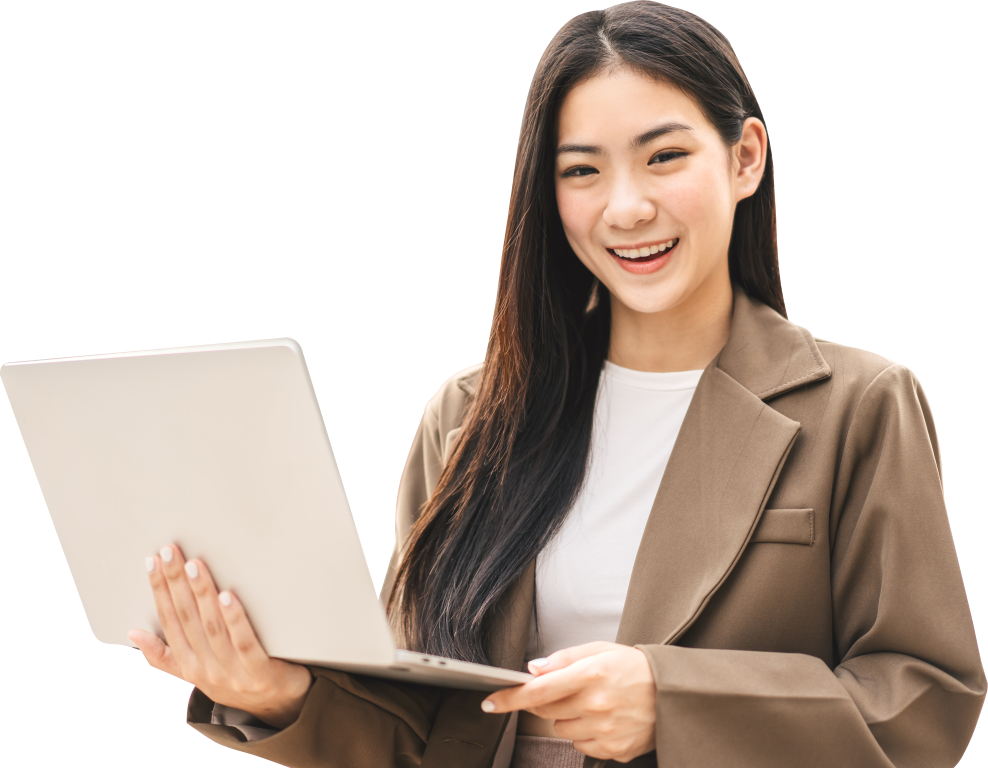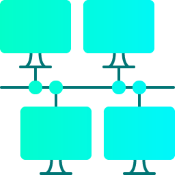 Ethernet
High bandwidth, scalable, and reliable access service designed for premium quality voice and internet products.
Key Features: Uncontended access, Service Level Agreement protection, high reliability.
Target Audience: Businesses requiring high-speed, reliable internet and voice services.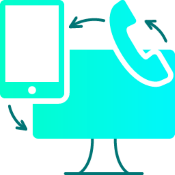 Assured Services
Specialist broadband designed to support IP telephony services for an end-to-end IP solution.
Key Features: Designed for IP telephony, combined broadband and internet access.
Target Audience: Businesses utilizing IP telephony and requiring dedicated support for these services.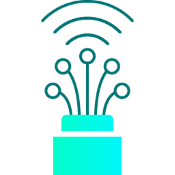 Fibre Broadband
High-quality broadband services designed exclusively for the business market.
Key Features: Range of options (FTTP, SoGEA, FTTC), dedicated to voice services, business-exclusive.
Target Audience: Businesses of all sizes requiring reliable and fast internet access.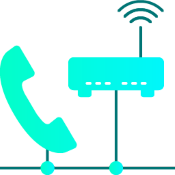 Converged Internet and IP Telephony
Single connection providing both connectivity to the internet and a Gamma IP telephony service with QoS.
Key Features: Single connection for internet and IP telephony, resilient options available.
Target Audience: Businesses looking to consolidate their voice and data to one connection.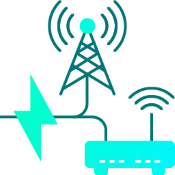 4G Fast-start and Backup
Provides immediate connectivity with automatic backup over 4G until the primary circuit is implemented.
Key Features: Immediate connectivity, unlimited data, simple setup.
Target Audience: Businesses requiring immediate and reliable connectivity solutions.
Advanced Network Services
Provides a fully-managed MPLS-based WAN solution delivering performance, reliability, security, and optimal use of applications.
Key Features: MPLS-based WAN service, prioritization of critical business applications, integrated IP telephony.
Target Audience: Multi-site businesses requiring reliable data connections between their sites and from their business to cloud services and the internet.
Our Network
Typex, utilizing Gamma's network, is designed exclusively for the business market, catering to both offices and remote workers. This network provides a high-quality, secure connection supported by a highly-skilled group of UK-based support staff and engineers. The network is built to support a range of services, including Ethernet, FTTP and SoGEA FTTC & ADSL. These services are designed for IP telephony, video and conferencing services, as well as instant messaging, making Typex the perfect end-to-end supplier for connectivity and communication.
The network is geographically resilient, providing peace of mind that it has been built and maintained to deal with any circumstances. Exclusively for businesses, which means the network isn't crowded with heavy consumer traffic, and the service provided is optimized.
Our  FTTP offering, also referred to as 'Ultrafast' or 'Full Fibre' broadband, delivers speeds up to 1Gbps. It is a pure fibre connection from the exchange into your business, resulting in the ability to deliver broadband speeds far higher and more reliably than a typical FTTC connection. Once installed, FTTP is far more stable than alternatives and delivers committed speeds irrespective of the cable run distance.

Reliability
Designed with business needs in mind, ensuring a reliable, fast broadband solution to improve productivity.
Resilience
Geographically resilient, built to withstand any circumstances, providing peace of mind for businesses.

Exclusivity
Exclusively for businesses, which means the network isn't crowded with heavy consumer traffic, optimizing the service provided.
Future-Proof
Offering speeds that will seriously increase your capabilities, productivity, and output, and removing any reliance on copper-based PSTN which will be switched off in 2025.
At Typex, we understand that reliable and high-speed data connectivity is the backbone of any modern business. Our range of data connectivity solutions is designed to meet the unique needs of your business, ensuring you have the bandwidth, speed, and reliability you need to operate efficiently and effectively. Whether you're a small business looking for a cost-effective broadband solution or a large enterprise in need of a dedicated leased line, we have the solution for you. With our commitment to quality, reliability, and customer service, you can trust Typex to keep your business connected.
Ready to enhance your business with our data connectivity solutions? Contact us today to learn more about our range of products and how they can benefit your business. Our team of experts is ready to answer any questions you may have and guide you through the process of selecting and implementing the right solution for your business.
Cobalt Business Exchange, Cobalt Park Way, Newcastle upon Tyne, NE28 9NZ